Hop into Easter with fun family activities
Looking for fun family activities to enjoy at Easter in addition to an egg hunt? Here are our top five activities to do together that are suitable for all ages.
Egg and Spoon Race
Who can resist a good old-fashioned egg and spoon race? You can use the traditional hard-boiled eggs which are less messy for young children, or similar sized chocolate eggs as well. Why not colour and decorate your hard-boiled eggs for an additional family activity. Just grab some wooden spoons and you are ready to go!
Create Easter Crafts
Fun Easter craft activities are a great way to get everyone involved in making, Easter Bunny ears or hats, Easter baskets or a special table setting for the whole family or even gift ideas. There are some great free templates and ideas easily available on the internet.
Easter themed Centrepiece
Why not decorate a cute tray, vase, jar or small tree using Easter inspired deco? – think Easter eggs, bunny statues, colourful paper, and ribbons and some greenery from the garden.
It's the perfect way for the kids to spend a few hours using their creative skills and you'll be able to use the centrepiece for your family get together.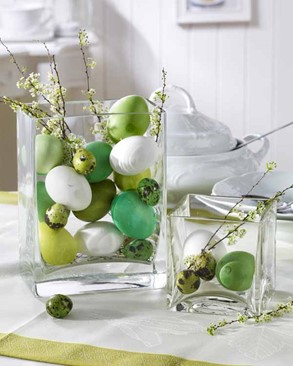 Give a Gift Basket
A small gift for a neighbour, teacher or friend goes a long way, especially after the challenges of 2020! The whole family can get involved making a gift basket including Easter goodies or chocolate treats, a handmade Easter card or note, or a small potted plant.
Cook an Easter meal together
Get the whole family involved planning and preparing your Easter feast. Whether it's a sit-down traditional meal or a casual BBQ, why not whip up some delicious Easter favourites like some hot cross buns or some Easter biscuits to add to the mix.
The kids can design, decorate and print an Easter style menu to add to the table setting.