FUN ACTIVITIES TO DO THIS SUMMER FOR THE WHOLE FAMILY
With many holidaying at home this Summer, it doesn't mean the holidays need to be boring, here are some great ideas to get you out and about and safely exploring with the whole family.
Imaginaria at Docklands till 31 Jan
Imaginaria brings you a world of imagination, technology and play, via a fully interactive sound, scents and lights activate as you walk, slide and glide through the dreamlike landscapes.
The one-hour walk-through play experience is part audio visual installation, part game and part futuristic as you immerse yourself in shimmering light, giant inflatable architectural bubble and navigate a futuristic light maze or jump into a cosmic abyss.
There is plenty of space to explore and interact, creating a safe, post-COVID outing for your whole family visit https://www.imaginarianow.com/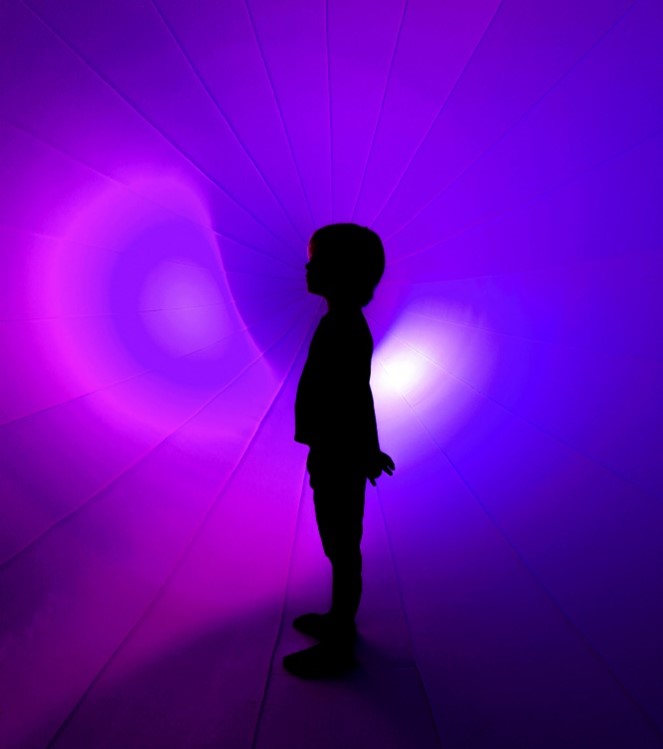 Image: imaginarianow.com
Drive-In(door) Cinema - The Melbourne Convention and Exhibition Centre till 26th Jan
The Drive-In(door) Cinema at the Melbourne Convention and Exhibition Centre is a unique way to enjoy the movies these school holidays.
As the first of its kind in Australia, unlike traditional outdoor drive-in cinemas which have to screen after sundown the cinema is weatherproof and daytime-friendly, meaning the whole family can enjoy the retro fun of the drive-in during the day. And because the drive-in is indoors movie will go ahead come rain, hail or shine.
See some of the newest release films, the biggest cult classics and family films from your car visit https://mcec.com.au/visit/whats-on/2021/01/104183
Me and UooUoo: The RCH150 Anniversary Art Trail till 21 March
Commencing on Wednesday 20 January 2021 and to mark the 150th anniversary of The Royal Children's Hospital (RCH) Melbourne, the RCH Foundation, Melbourne and Geelong cities will be taken over by 100 UooUoo (pronounced you-you) sculptures found in laneways, streets, parks and public spaces.
Each one is uniquely designed by Australia's most talented artists, to form walking trails of colour, creativity and imagination and adventure along the public art trail.
When the art trail finishes, the sculptures will then be auctioned to raise funds for The Royal Children's Hospital. Visit https://uoouoo.org.au/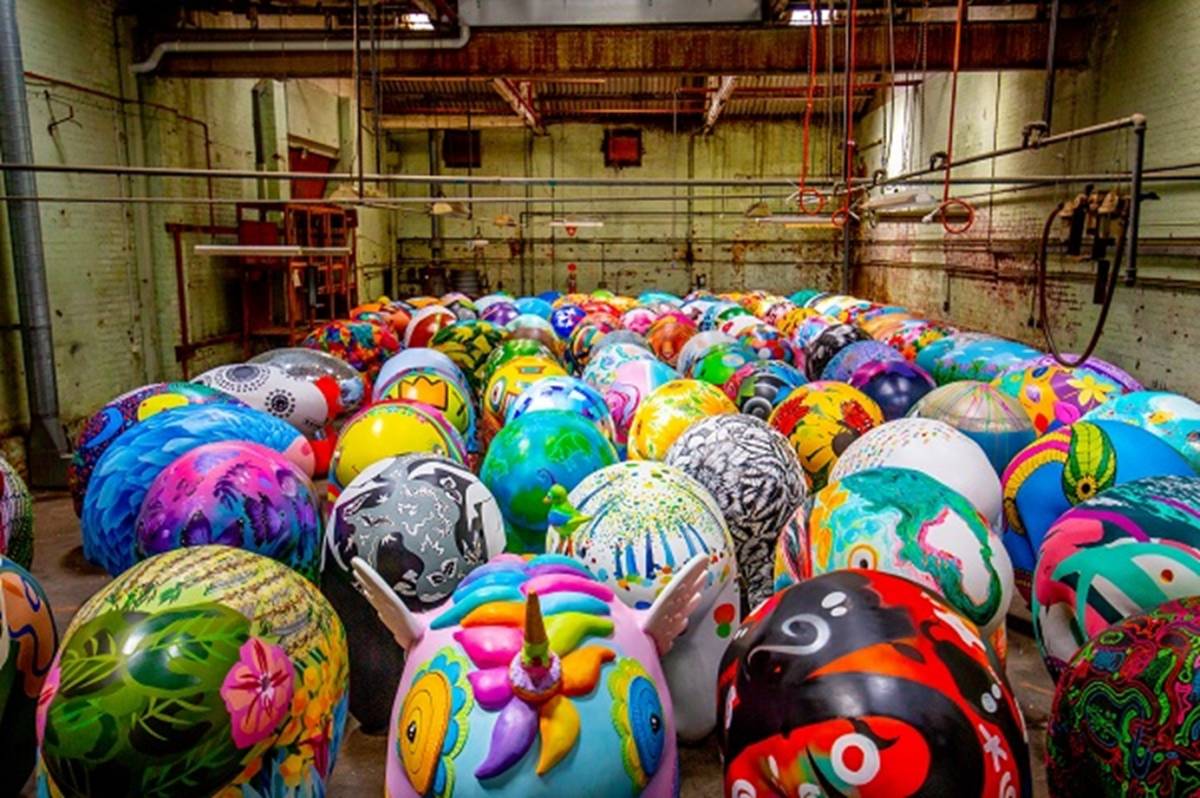 mage: uoouoo.org.au
Melbourne Star
Standing at 120 metres tall, the Melbourne Star is the Southern Hemisphere's only giant observation wheel, offering 360-degree views of the city, and a sky-high experience like no other.
Hop into one of 21 spacious, temperature-controlled cabins and take it all in as your audio commentary offers a quick history of the various landmarks below.
Through floor-to-ceiling windows you'll enjoy views from the city and Port Phillip through to picturesque Mount Macedon and the stunning Dandenong Ranges. See Melbourne as you have never seen it before https://melbournestar.com/, plus Kids fly free these school holidays with free entry for one child when you buy a full priced ticket (Dec 19 to Jan 22).
Summer Wonderland at Springvale Homemaker Centre till 26 Jan
Fun for the whole family and covering 12 metres in length, Summer at Springvale Homemaker Centre brings to life five Australian Summer themed rooms, SIPS, SPLASH, SWEET, SLIDE and SUNNY, where kids, and kidults alike, can explore, play, take a selfie or enjoy a summery sweet treat, daily from 11am to 3pm.
Tiptoe through the sunflowers, take a swing in the happy yellow SUNNY room or take a selfie in the blue SPLASH room, complete with a ladder, a diving board and a shower.
Enjoy a free ice cream with sprinkles in the pink and white SWEET room, a recreation of an old-style milk bar and sip on a free watermelon slushie and sit on giant watermelon slice in the watermelon coloured SIPS room. Visit https://www.springvalehomemakercentre.com.au/event/summer-thu-7-tue-26-january/ for details.
Water Play at the Werribee Zoo
Enjoy water play at the Werribee Zoo, daily from 9am – 5pm. Explore the brand-new African Waterhole and Animal Sculptures waterhole experience on the Village Lawn and play amongst the giraffe, flamingo, rhino, zebra and tortoise misters, or have a beach party at Hippo Beach, just bring your bathers, and after checking out the hippos relaxing on the banks or bathing in the water, hit the beach for a splash party.
Why not bring a picnic and enjoy a fun day out? Best of all, during these school holidays, kids go free! For more information visit https://www.zoo.org.au/werribee/whats-on/events/summer-at-werribee-open-range-zoo/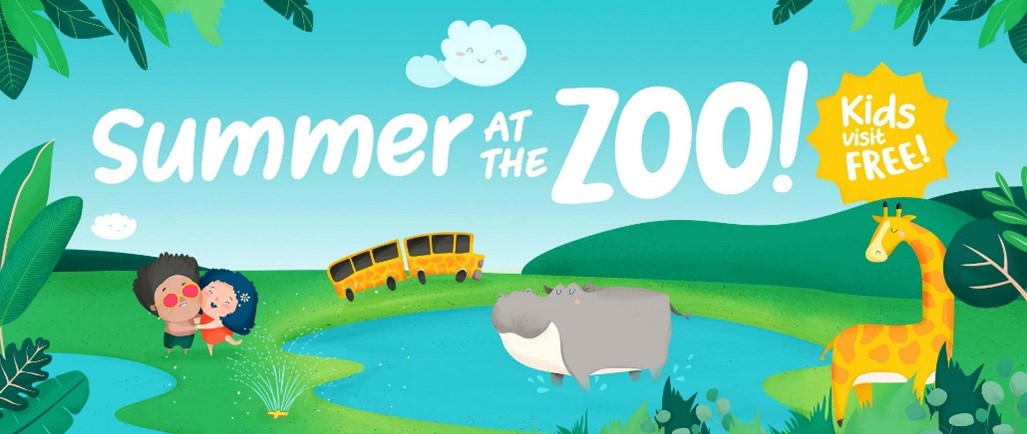 The Ian Potter Children's Foundation Garden
The Ian Potter Foundation Children's Garden is the perfect place for kids to explore and get their hands dirty in the garden.
The Children's Garden is an interactive educational environment in which children of all ages, backgrounds, physical abilities and cultures can play, explore and discover the natural world.
Featuring child-scaled plant wonderland with a ruin garden, cool green bamboo forest perfect for hide and seek, a plant tunnel, kitchen garden, warm-weather structures and pathways that reflect Melbourne's changing seasons, it's the perfect way to spend an afternoon. For opening hours and details visit https://www.rbg.vic.gov.au/visit-melbourne/attractions/children-garden